Hans Hollein
The Viennese artist, designer, architect, Pritzker Prize winner and "everything is architecture" apologist Hans Hollein (1934-2014) is one of the city's most important and influential designers. Considering his body of work and his roots in the Viennese avant-garde of the 1960s and 1970s, it can be claimed he renewed Austrian architecture like no other. An archive, as a tribute to the practice of a virtuoso post-war architect.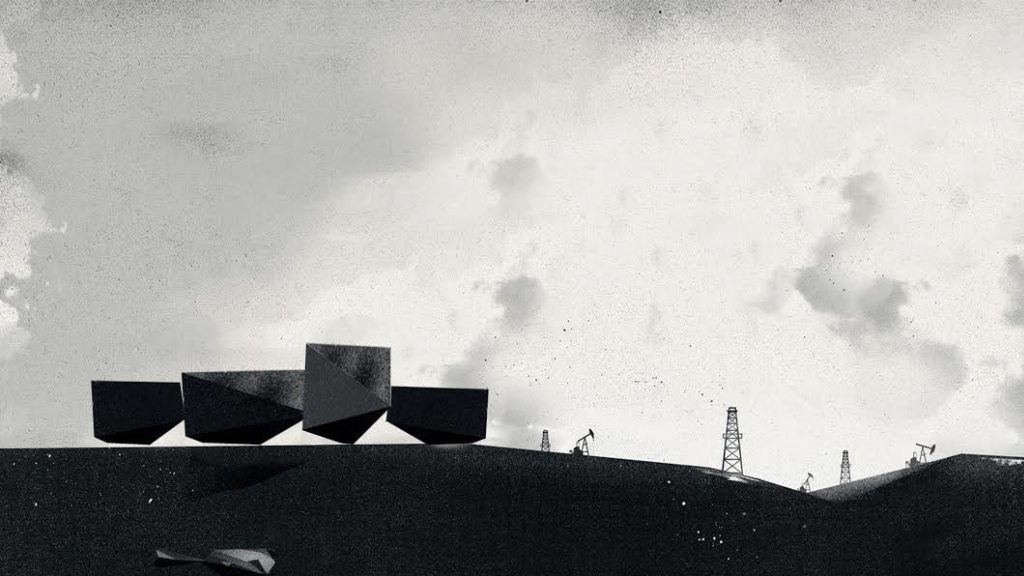 This project deals with the question of how an entire archive can be made publicly accessible without conflicting with the passive protection of the archival records.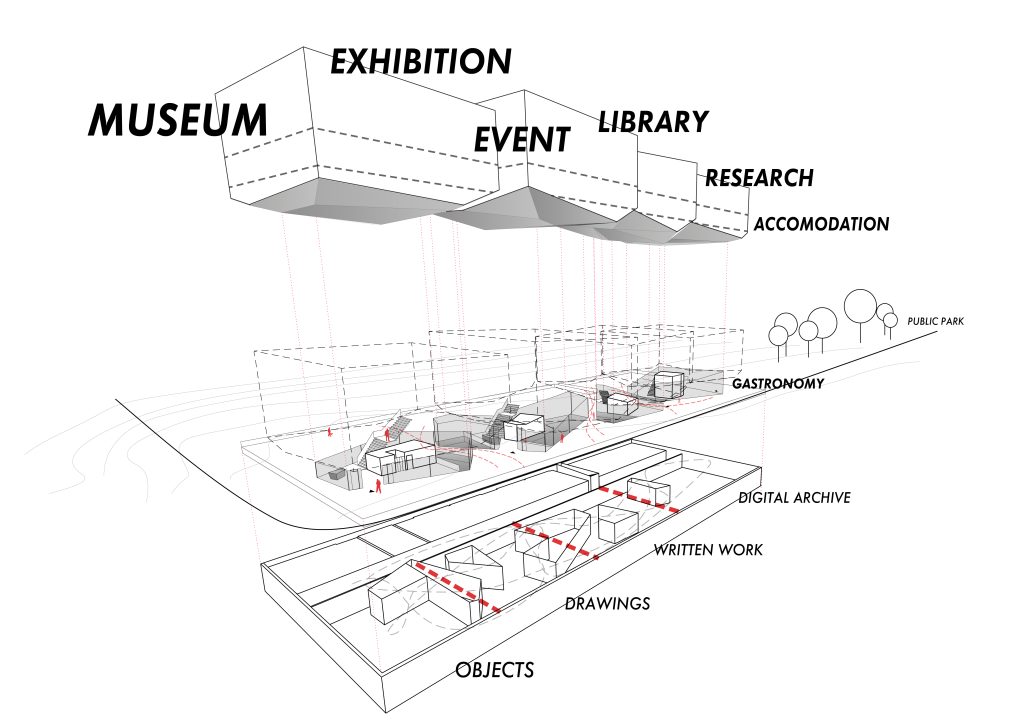 The repositioning of the archive as a hybrid institution between museum and library is the starting point for the reflections on the Hans Hollein archive.
Hollein's drawings and models serve as medium and expression of his artistic idea. Nevertheless, the aim is not to create a self-contained cosmos. The simplistic museal centralization, as well as heroization of work and person is secondary. The archive rather is intended to be a place of communication and architectural knowledge transfer. The didactic presentation and exposure of Hollein's work is the focus for the design of an architectural archive. In this regard, the archive can be interpreted as a semi-public educational collection.
The increase of friction stimulates the overall visitor experience.
In addition to the pure provision of information, the focus is on the generation of knowledge. The conceptual idea is therefore to expand and rethink the public areas of an archive as intermediate zone, where visitors, users, researchers and archivists can meet and collaborate. The aim is to stimulate synergies and promote the mutual transfer of knowledge in order to create a space in which Hollein's legacy can be reviewed and processed collectively.
Transparency
and Accessibility.